What are we trying to do?
Future Dreams is kicking off October's breast cancer awareness month with an urgent appeal to raise £500,000.
And we need your help.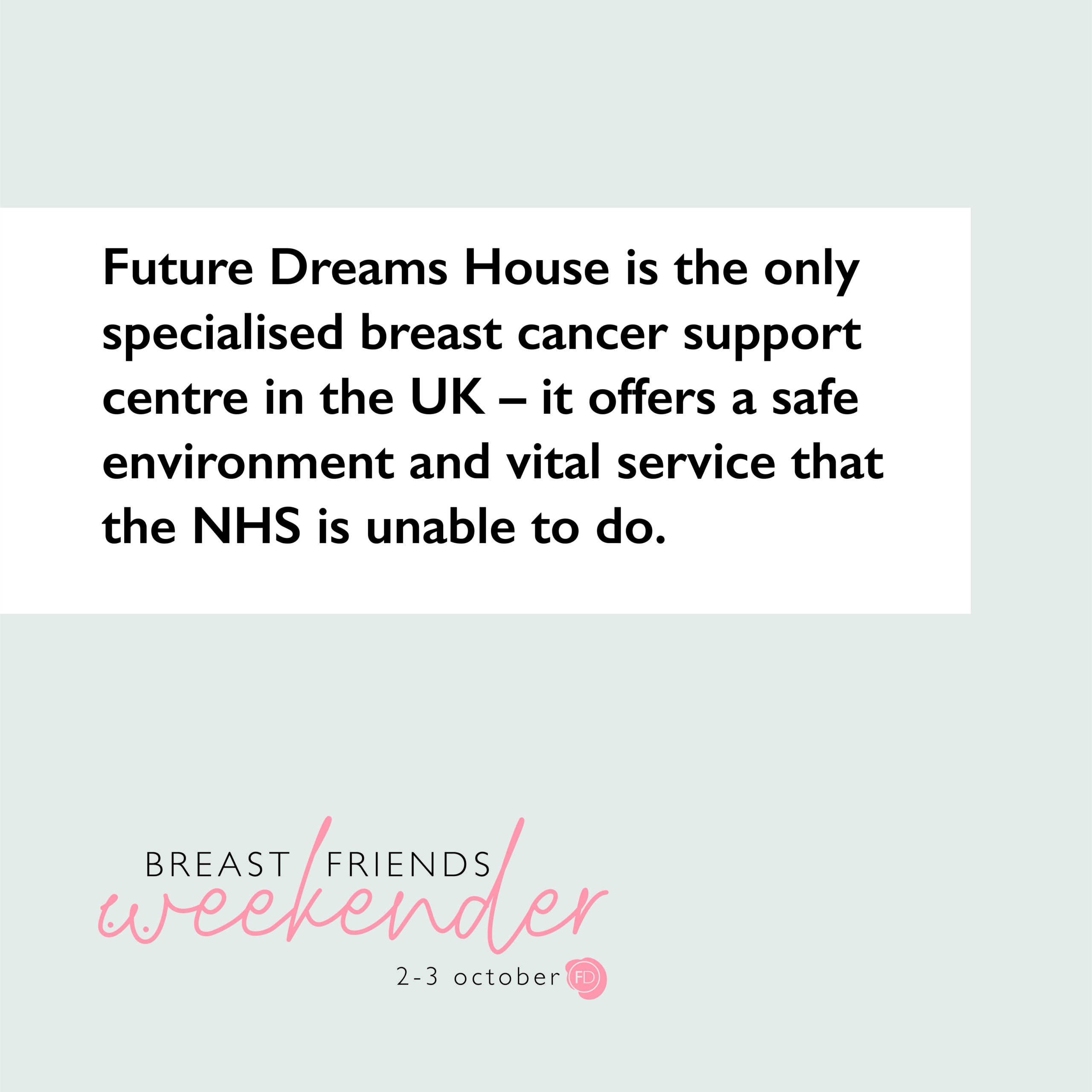 Why is it important?
More than 50,000 people are diagnosed with breast cancer in the UK every year, the equivalent of one person every ten minutes according to Breast Cancer Now.
During the pandemic, it is estimated that over 1.5 million people did not receive their scans, chemotherapy treatment was curtailed, and vital surgery did not happen. Subsequently the breast cancer community is still crisis and demand for our services has increased exponentially.
Our mission is that nobody should face breast cancer alone.
Future Dreams House is the UK's only dedicated breast cancer support centre. It provides a non-medical, safe environment, both virtually and in-person, where those touched by breast cancer can access vital practical and emotional support in a place of solidarity and empowerment while they navigate their healthcare journey through treatment and surgery.
Future Dreams can only continue to offer these critical support services with your help. The charity is reaching out to those in the breast cancer community and asking you to become fundraising champions or 'Breast Friends' during breast cancer awareness month in support of all those touched by breast cancer.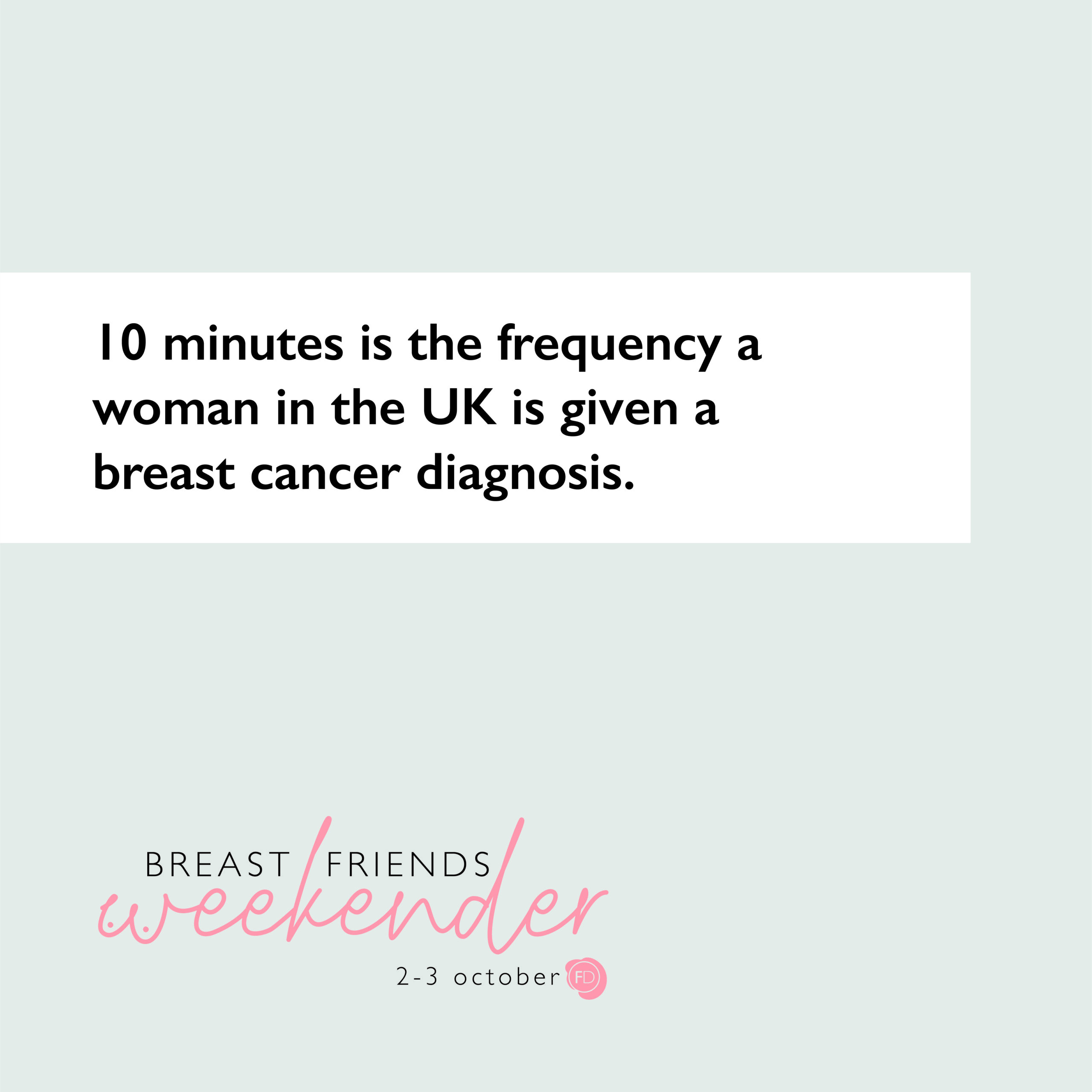 How will it work?
Becoming a 'Breast Friend' is easy.
Register your interest by filling in the form below and we will send you details about what's happening over the weekend of 2-3 October, how you can champion the charity amongst your friends, family and colleagues and how to mobilise them to raise the much-needed funds.
The amazing news is that, thanks to generous matchfunders, every pound raised during the Breast Friends Weekender fundraiser will be doubled at no cost to the donor.
If you have further questions about how the campaign will work, you can visit our FAQs page here.
Please register today. Your support could never be more appreciated and valued.
Become a Breast Friend
Your support will make a difference please sign up to become A BREAST FRIEND BELOW